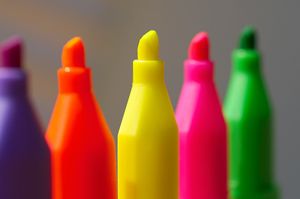 For almost 30 years, we've always had this constant: we love what we do and we love working with a diversed set of team members! The passion we have for our work enables us to take ownership of our clients' projects. And we constantly strive to deliver the highest-quality products and the most friendly experience possible, to our clients and team members. After all, it's all about relationship.
There is no greater satisfaction than delivering a finished product that helps a client reach their goals and objectives. To learn more about our approach to customer service, follow the provided links for more information.
Our Mission And Promise To You
Our mission is to help businesses market and sell their products/services through the use of printed materials, and to be our customer's reliable & complete source for their printing needs.
Our goal is to exceed clients' expectations by providing the highest-quality product possible in a timely manner. We create long-lasting, prosperous relationships with our client partners in order to help them reach their goals and objectives.
Guiding Principles
We're proud of the strong roots we've built in our community. We pride ourselves on being a complete source for all of your business communications needs and have always been on the leading edge of technology.
. profile
Since 1981 we have been serving the greater San Gabriel Valley area businesses with their printing, high speed copying, and bindery/finishing needs. In the mid 90's resources were added to serve customers with design, electronic prepress, and digital printing requirements. We take great pride in what we do, serving our customers with professional and personalized service.
Mac's Printing current operations offer a staff of knowledgeable, detail-oriented professionals committed to serving your design, printing, copying and finishing needs. We deliver custom products designed and produced to meet each customer's unique needs and budget requirements.
. history
Mac's Printing was established in October 1981 by Frank and Marlina Hanafi to serve the quick printing needs of businesses in the San Gabriel valley area. The first printing facility was located in Monterey Park, and consist strictly of offset printing. Frank's commitment in delivering quality product to the customers, coupled with integrity and personalized service led the company to much growth.
Aligned with the mission of the company - "to help businesses market and sell their products/services through the use of printed materials, and to be our customer's reliable & complete source for their printing needs", Mac's Printing relocated to El Monte Flair Business Center in 1985. Joined with Frank's son, Danny, the company recognized the change in its customer base and customer needs. High speed copying capabilities and bindery/finishing services were added in the mid 80's to accommodate customers' needs. Focusing on customer service and integrity, Mac's Printing continues to succeed even during the recession in the early 90's.
In 1995, Frank's daughter, Hilly joined the business and is now managing the operation of the company. Again, recognizing the changes in technology and customer needs, Mac's Printing continues to look out for ways in serving our customers better and more efficiently. Graphics Design, Digital Printing and Digital Pre-press capabilities were added to incorporate changes for more efficient production and to expand the range of services offered to our customers. Looking out for our customers have always guided the development of our operation and cause us to succeed.
Our staff of experienced, knowledgeable, detail-oriented professionals are committed to serve and assist customers with their varying needs. Participating in educational activities and industry training is part of our continuing education efforts to keep our technical, administration and marketing skills sharp. Mac's Printing is an active member of CABP, California Association of Business Printers/PIASC, and also an authorized Adobe Solutions Network Provider.
We understand that an investment in technology can actually save money by improving efficiencies.
We will continue to evolve as a diversely skilled, fast-moving team of professionals ready to learn from each other and meet whatever challenges our clients may face. We launched this cutting-edge Web site to make it easier for our clients to request estimates, place orders, check proofs, or transfer files online. We hope you find it as helpful as we do.